DERMAPLANING
Also known as Epidermal Levelling, Dermaplaning is a deep physical exfoliant used to slough off built up dead skin cells and other debris on the skins surface, allowing for better product absorption into the follicles. Dermaplaning removes 21 to 28 days worth of buildup on the skin using a medical grade blade.
Benefits:
safe for everyone with little to no contraindications

almost immediately reduces the appearance of fine lines and wrinkles

can be a great primer for other treatments such as IPL, laser, and chemical peels to penetrate deeper into the skin

reduces the appearance of hyperpigmentation

requires no downtime

removes the vellus "peach fuzz" hair from the skin, which in turn aides in the prevention of acne because bacteria can cling to the hair

smooths the skin for flawless makeup application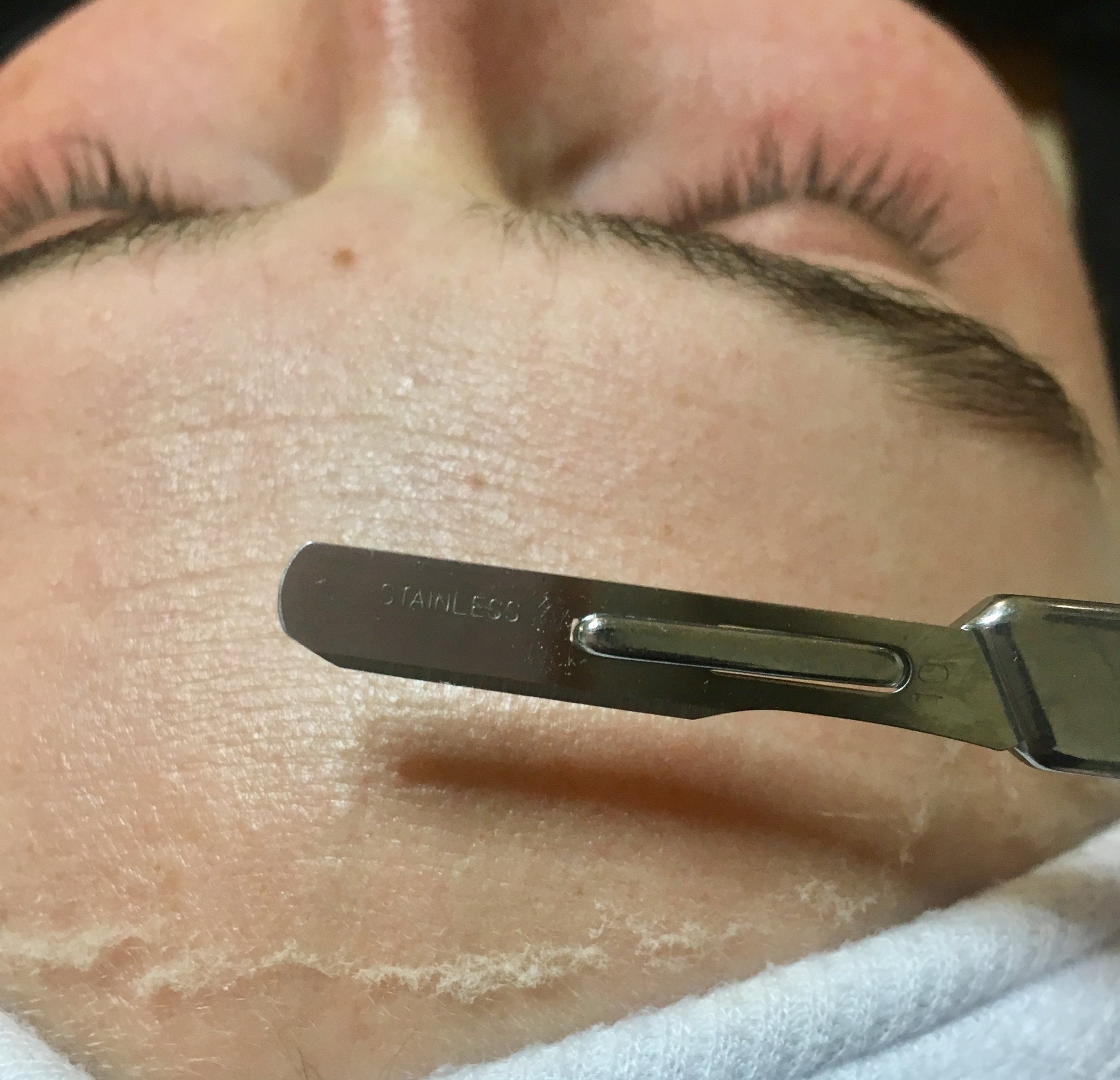 Say goodbye to texture and hello to smooth, glowing skin.
Rates
$175 (60 Minutes)
DID YOU KNOW? The very common myth that facial hair will grow back thicker and darker is false, vellus hair will always grow back the way it was before, and terminal hair like the hair on our eyebrows, upper lip, underarms, etc. doesn't grow back thicker or darker either, it just appears thicker because the thin point at the end of the follicle has been cut off.
Flawless skin awaits.
Book your free, no-obligation consultation.